Early Years - Nursery and Reception
Welcome to Early Years with Mrs Roberts, Mrs Squires, Mrs Turner Mrs Donnelly, Mrs Russell and Mrs O' Brien
Autumn 1
Topic - Magical Me!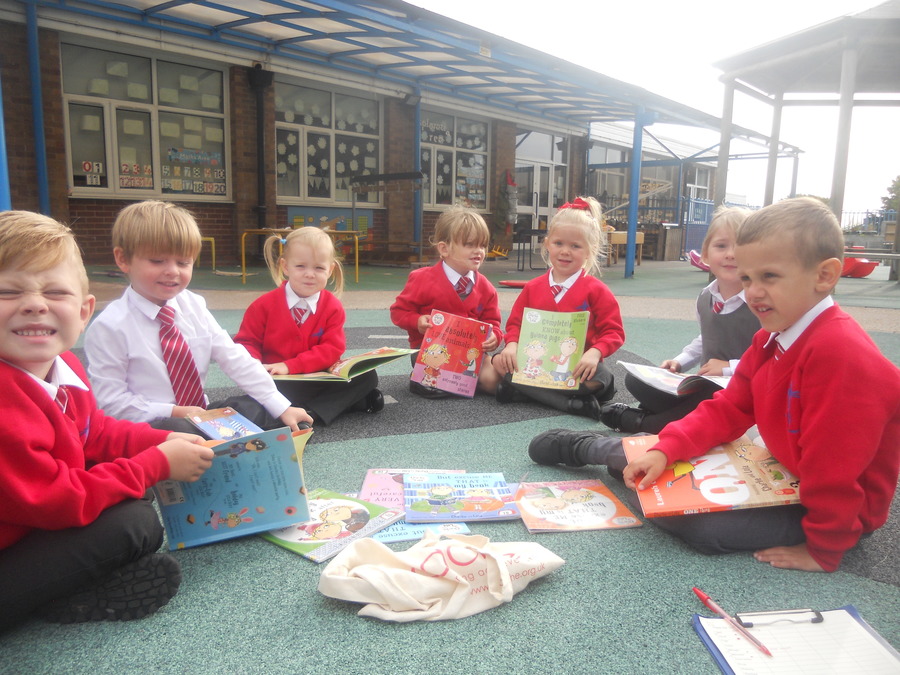 Area of Learning - Personal, Social, Emotional Development


Personal, Social and Emotional Development- Feelings

Communication and Language-

Talk through activities that we do.

Physical Development- Ball Skills

PE is every Tuesday afternoon.

Children have access to the physical equipment outdoors during all sessions daily.

Literacy - Reading

Know our Phase 2 letter sounds and begin to blend and segment

Continuing to learn our letters and sounds, phase 2/3 (Letters and Sounds link - https://www.gov.uk/government/publications/letters-and-sounds)

We learn our letters and sounds through Jolly Phonics. Please see link - http://jollylearning.co.uk/

Reading schemes;

Alphablocks reading programme- https://joinarp.alphablocks.tv/

Oxford Reading Tree - https://global.oup.com/education/content/primary/series/oxford-reading-tree/?region=uk

Literacy - Writing Write recognizable letters and begin to use our sounds correctly

Maths - Number

Recognise numbers and count objects using 1:1 correspondence

Maths - Shape, Space, Measure

Recognise 2D shapes and patterns in the environment

Understanding the World -

Explore technology. Look at our family.

Expressive Arts and Design -

Understand that tools are used for a purpose.
Link to the Early Years Foundation Stage (EYFS) curriculum;
http://www.foundationyears.org.uk/files/2012/03/Development-Matters-FINAL-PRINT-AMENDED.pdf
Please see the classroom working walls for more information and examples of what this learning would look like.
Please see newsletter below for more information on this half term.
Autumn 1
The children have made a great start to school and settled in really well. This half term our topic is 'Magical Me!' this is a great topic to start with as it lets the children explore how fantastic they are and also helps the adults in Early Years get to know them. We will be covering areas such as Family, Our Senses, Our Cultures and Beliefs and much more. Thank you to everyone that has filled in the information sheets sent out at the beginning of term. These are really important to help with again, getting to know the children but also starting that ongoing assessment of the children to help them along their learning journey in Early Years. In Early Years we really encourage and appreciate the input of parents/ carers and if you have any ideas that fit into our topic or know of any special interests your child may have please let your child's key person know.
Diary Dates
Thursday 5th October - Kite making ask for more information
Monday 9th October - Flu Vaccinations for Reception
Thursday 19th October - Y6 and EY Mass
Friday 20th October - Congratulations Assembly
Break up for half term