Early Years - Nursery and Reception
Welcome to Early Years with Mrs Roberts, Mrs Squires, Mrs Donnelly, Mrs Russell, Mrs O' Brien and Miss Sadie
Summer 2
Topic - Transport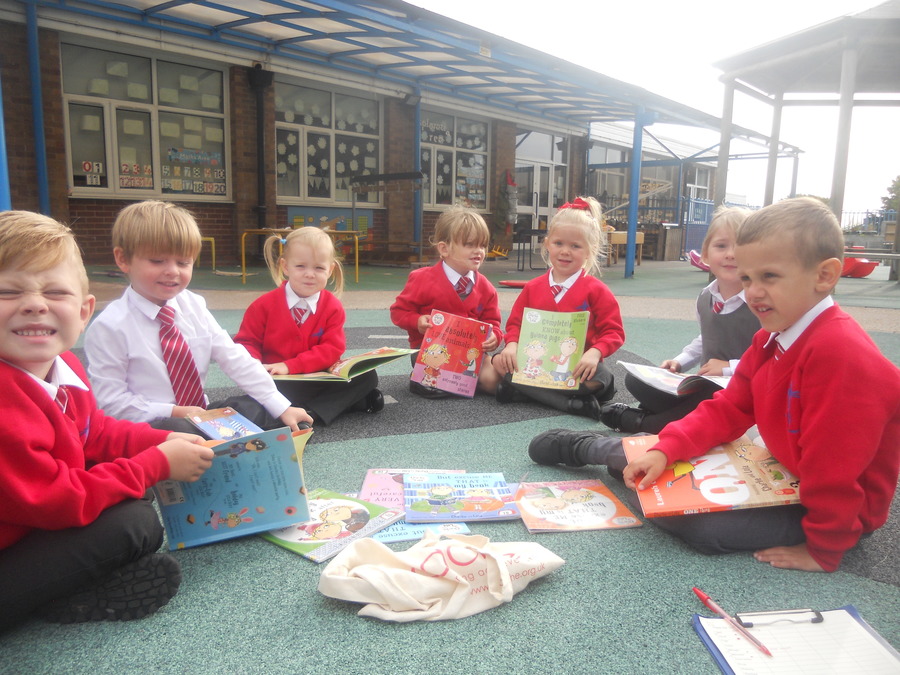 Please see newsletter above for more information on this half term and information about the topic!
Summer 2
Last half term was a really busy half term. Our topic was 'Animals'. We looked at different animals and the habitats they live in. We looked at animals in the jungle, zoo, farm and our pets.
We also enjoyed our Literacy stay and learn and really appreciated the support we had from parents/ carers.
This half term our topic is 'Transport' and 'Summer' so is set to be really busy. Through this topic we will be looking at different transport and where they travel. We will be looking at transport on the ground, in the sea and in the sky. Thank you to all the parents that have contributed to our planning this half term we will try to cover as much of your suggestions as possible. This half term we have got an 'Train Station' role-play indoors and a 'Pirate Ship' role-play outdoors.
In Early Years we really encourage and appreciate the input of parents/ carers and if you have any ideas that you have yet to give us that fit into our topic or know of any special interests your child may have please let your child's key person know. If you have any comments, questions or concerns about any part of your child's time at school please talk to your child's key person or alternatively Mrs Roberts.
Diary Dates
Monday 11th June – After school club begins for 5 weeks (Reception)
Thursday 21st June – Whole School Mass
Wednesday 27th June – 10am Sports Day
Friday 20th July – Congratulations assembly
2pm finish