Early Years - Nursery and Reception
Welcome to Early Years with Mrs Roberts, Mrs Squires, Mrs Turner Mrs Donnelly, Mrs Russell and Mrs O' Brien
Autumn 2
Topic - Fantasy World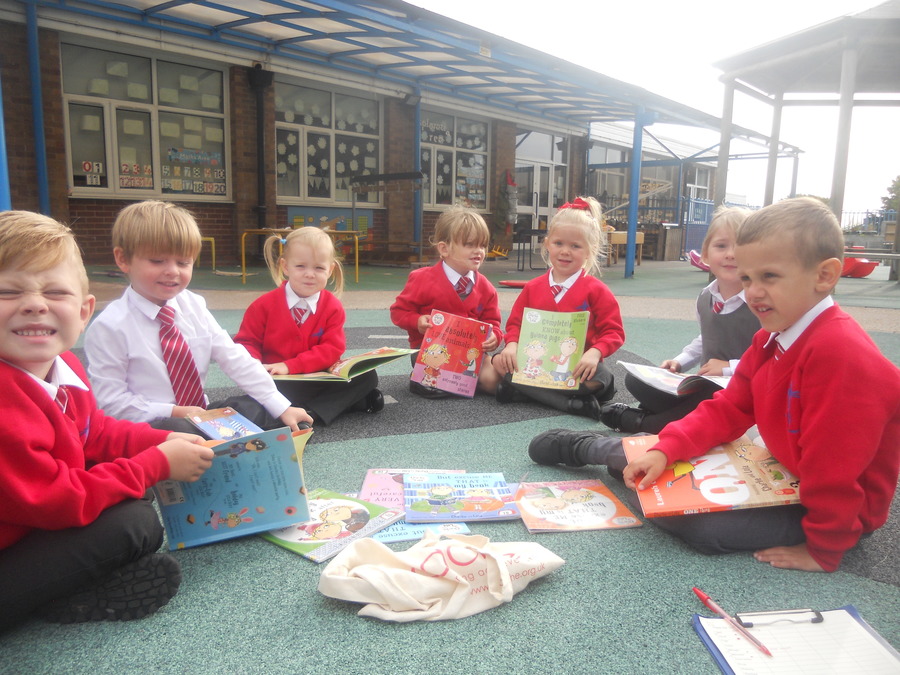 Please see newsletter above for more information on this half term.
Autumn 2
Last half term through 'Magical Me' the children and staff really got know each other and we had a lovely term settling in. This half term our topic is 'Fantasy World!' This is a lovely topic where we explore different fairy tales and traditional tales that the children hopefully know and love. Thank you to all the parents that have contributed to our planning this half term we will try to cover as much of your suggestions as possible. Stories we will be sharing will be The 3 Little Pigs, Goldilocks and the Three Bears, Rupunzel, the Gingerbread Man and many more. At the end of this half term we will of course be looking at Christmas and getting ready for our Nativity! How exciting! The children have chosen a castle role-play inside to fit in with our topic, outdoors we have a police station as lots of children have shown an interest in that area.
In Early Years we really encourage and appreciate the input of parents/ carers and if you have any ideas that you have yet to give us that fit into our topic or know of any special interests your child may have please let your child's key person know. If you have any comments, questions or concerns about any part of your child's time at school please talk to your child's key person or alternatively Mrs Roberts.
Diary Dates
Thursday 9th November – Remembrance service
Thursday 16th November – EY and Y6 Mass
Tuesday 5th December – Advent/ Christmas Stay and Learn
Wednesday 13th December – EY Nativity
Thursday 14th December – Whole School Mass
Tuesday 19th December – Congratulations assembly
- School Closes at 2pm