Early Years - Nursery and Reception
Welcome to Early Years with Mrs Roberts, Mrs Squires, Mrs Turner Mrs Donnelly, Mrs Russell and Mrs O' Brien
Spring 2
Topic - Creepy Crawlies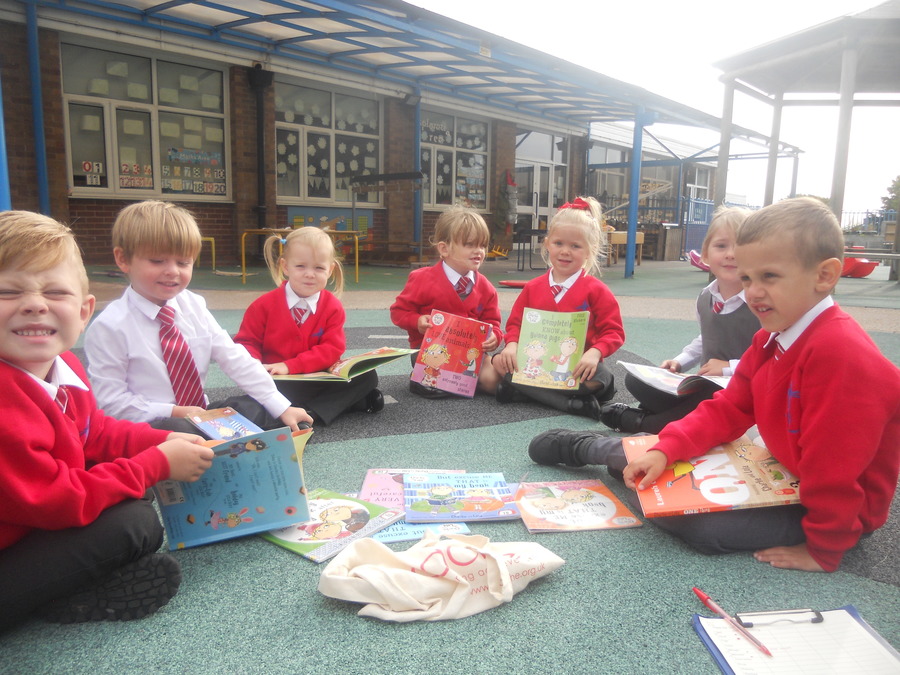 Please see newsletter above for more information on this half term and information about the topic!
Spring 2
Last half term was a really busy half term. We looked at 'Where We Live'. We started with our own home, moved onto our local community, our town, our country, our world and even our universe. We enjoyed a technology focused stay and learn and really appreciated the support we had from parents/ carers.
This half term is a really short one and our topic is 'Creepy Crawlys' and 'Easter' so is set to be really busy. Through this topic we will be looking at minibeasts that live underground, on the ground and in the air. We will be looking closely at different minibeasts and their lifecycles. We will be enjoying books such as 'What the Ladybird Heard', 'The Very Hungry Caterpillar', 'Superworm' and many more. Thank you to all the parents that have contributed to our planning this half term we will try to cover as much of your suggestions as possible. This half term we have got a 'Minibeast Investigation Lab' indoors and a 'Healthy Eating Café' role-play outdoors, as a result of following several children's next steps.
In Early Years we really encourage and appreciate the input of parents/ carers and if you have any ideas that you have yet to give us that fit into our topic or know of any special interests your child may have please let your child's key person know. If you have any comments, questions or concerns about any part of your child's time at school please talk to your child's key person or alternatively Mrs Roberts.