Early Years-

Nursery and Reception
Welcome to Early Years with Mrs Wilde, Mrs Squires, Mrs Donnelly, Mrs Russell, Mrs O' Brien and Miss Sadie
Autumn Term 1
Topic - Magical Me
Parents click on the link to access the Newsletter for this half term
Parents click on the link to find out about Curriculum information this half term
Autumn Term 1
Welcome to all the new parents and children that have joined our school family in September. The children have all settled in really well and made some great friendships.
We have enjoyed our first News Writing session on Monday 10th September, and really appreciated the support we had from parents/ carers. Our next session will be Monday 17th September.
This half term our topic is 'Magical Me' so is set to be really busy. Through this topic we will be looking at ourselves. This will include; talking about our family, friends, pets and how we grow from a baby to an adult.
Already we have had a visit from a mother and baby to talk with the children about how we begin life. The children really enjoyed this experience, and were able to ask and answer relevant questions.
We will also be having a visit from Mr Alan, the School Crossing Patrol Officer, to talk about his long life experiences as a mature person.
Thank you to all the parents that have contributed to our planning this half term, we will try to cover as much of your suggestions as possible. This half term we have got a 'Home Corner' role-play indoors and a 'Baby Clinic' role-play outdoors.
In Early Years, we really encourage and appreciate the input of parents/ carers and if you have any ideas that you have yet to give us that fit into our topic, or know of any special interests your child may have, please let your child's key person know. If you have any comments, questions or concerns about any part of your child's time at school please talk to your child's key person or alternatively Mrs Wilde.
Thank you for your continued support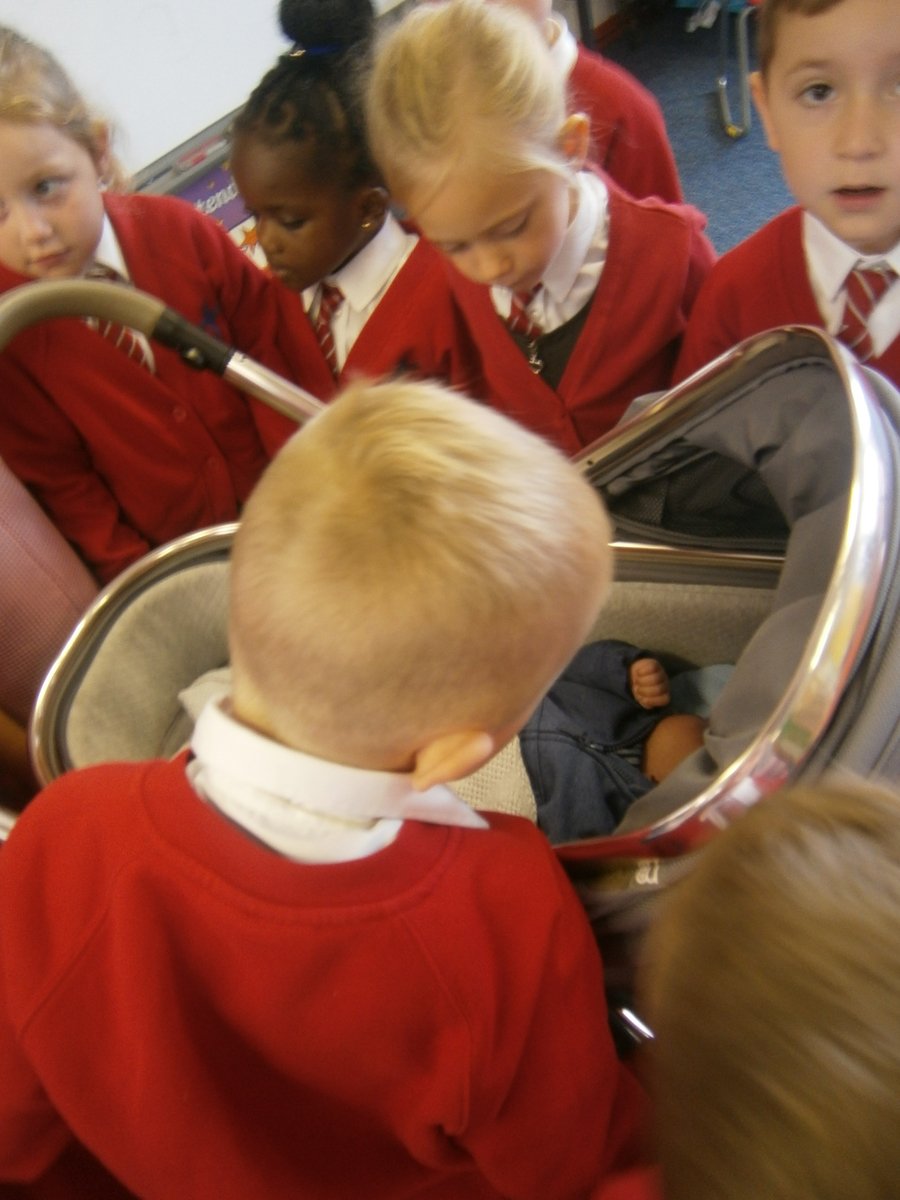 Diary Dates
Tuesday 25th September - Maths Open Morning
Wednesday 3rd October - Parent Voice 9am & 3.30pm
Friday 19th October - Congratulations Assembly
Please keep an eye on the Information board in your child's classroom, as we will keep you updated about events on there.