Autumn Term One - Team News
Y5 and Y6 Footballers and Netballers have already this term been in action, coming second and third in their respective competitions. Both teams showing great effort, sportsmanship conduct as well as achievement. We are really proud of them, a great start to the new year. When is school have a look at the team photographs on the sport board.
Summer Term - Cross Country Team News
A warm day this year for our cross country competition and a new venue. Blessed William Howard High School hosted the event, however the course was still a test of endurance! Everyone, in both the girls and boys teams finished the race with a smile on their face. Special congratulations to Irene and Matas who finished within the top ten and received medals.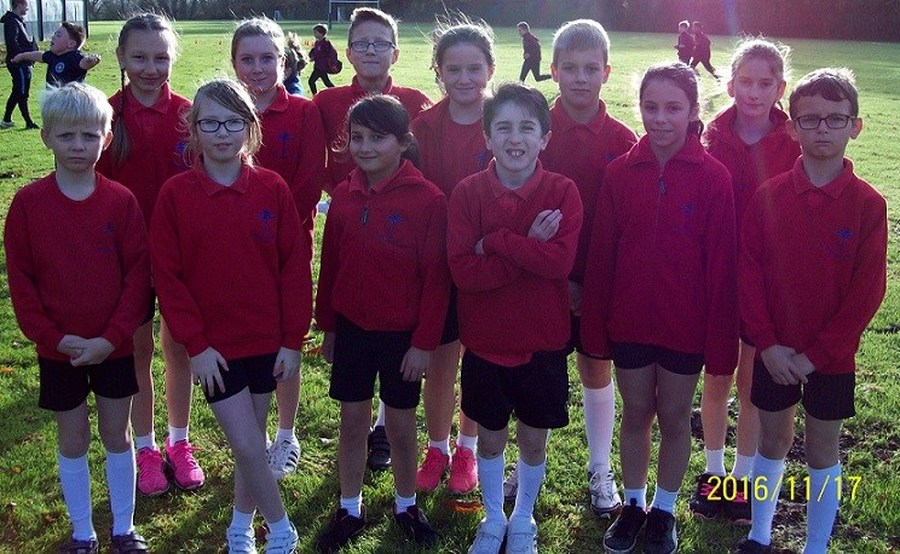 Football News
A promising start to the new season with a number of games being played already. The team took part in a competition at Rowely Park in October and another one in November. Super team effort, with all players playing their part in a positive way and the team came third in both competitions. Looking forward to the Catholic Schools Football competition in March.
Football News
Our thanks to Mr Simms Olde Sweet Shoppe for sponsoring the Football Team this year and providing a fantastic new kit.